The kitchen is a place of bonding with family, heart-to-heart chats with friends, and meditation while cooking by ourselves. It is crucial that the ambiance of it is perfect to only enhance the beauty of such precious moments. Besides the looks and styles, it is also crucial that a kitchen is equipped with using the most convenient, durable, and long-lasting materials. But is it even possible to have both? With quartz kitchen countertops, you don't have to sacrifice either. That's why, for all the real estate developers, interior designers, and homeowners Xiamen Aofei Building Materials experts have put together a selection of kitchen designs with quartz countertop ideas. Ready to find your perfect kitchen design? Keep on reading!


Contemporary Kitchen with a Beige Veined Quartz Kitchen Countertop
This gorgeous kitchen works perfectly for those who prefer a minimalistic elegant design. The simple quartz countertop style complements the dark wood cabinets and creates a warm and calm look.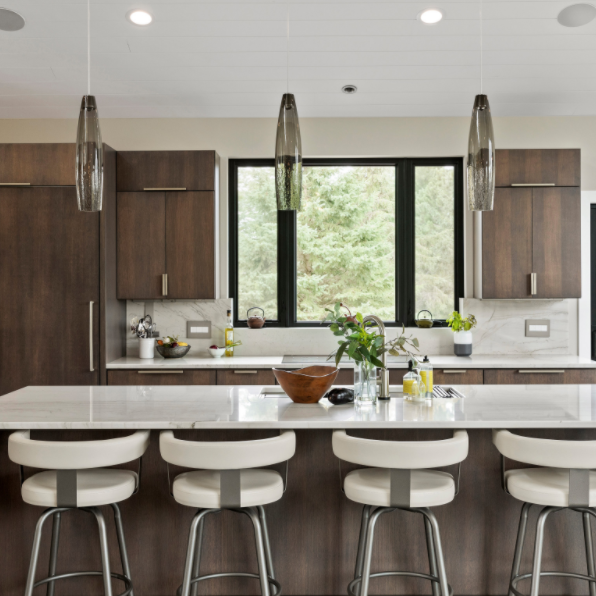 Luxurious Black and Gold Kitchen
This kitchen design is an ideal option for the fans of rich and deluxe interiors. The veined pattern of the quartz kitchen countertop completes the ambiance and by avoiding too much contrast keeps the elegance and even coziness.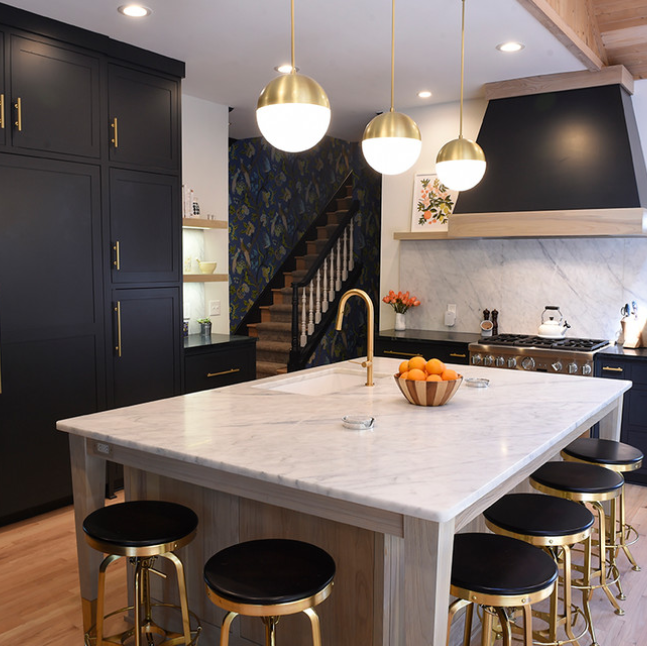 Fun and Colorful Kitchen
Fresh and striking, looking at this kitchen design alone will make you smile. The combination of contrasting colors creates a relaxing vibe of being on a constant vacation. For such a design, the white quartz countertop style is a perfect choice. It does not intervene with an already radiant ambiance and plays alone with the brightness of the space.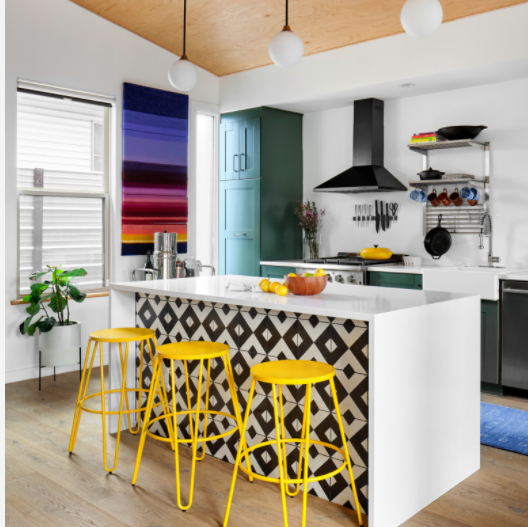 Are you ready to make your kitchen project perfect just for you and complete the design with our quartz kitchen countertops?Contact us today for details and orders!