While restrooms rarely come to mind when talking about a business's success, commercial restroom design and cleanness can have a significant impact on your company brand, especially when it comes to hospitality and service industries. A dirty and outdated bathroom can damage the image of your restaurant or hotel. People often equate the style and cleanness of the bathroom with the brand and cleanness of the whole business and many even say that they would not come back to restaurants with dirty restrooms. And vice versa, making sure your commercial restroom design aligns with your business's values, image, and keeping it well-maintained will help you gain even more trust and loyalty from your customers. That's what we are here for! At Xiamen Aofei, the satisfaction and success of our clients mean the world to us. We strive to provide the highest quality materials and useful advice on business success through design, pros and cons of popular materials, and trendy design tips in our company blog. And in today's article, our experts will show you some of the best ways to enhance your commercial bathroom design.
Although there are plenty of different materials available for commercial bathroom design, the latest favorite of experienced professionals in the industry is quartz. It's quality characteristics, ease of maintenance, and a wide range of possible designs would rarely disappoint anyone. Quartz will not only help you improve customer satisfaction but also increase the value of your property! Interested? Here are a few best quartz uses for bathroom commercial design:
Luxurious Veined Quartz Wall Slabs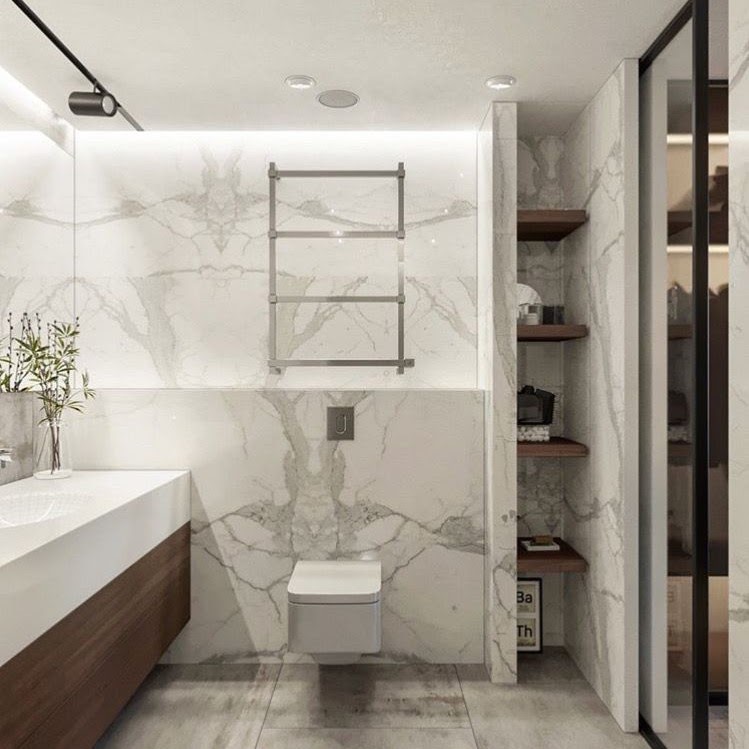 Marble-Like Quartz Vanity Tops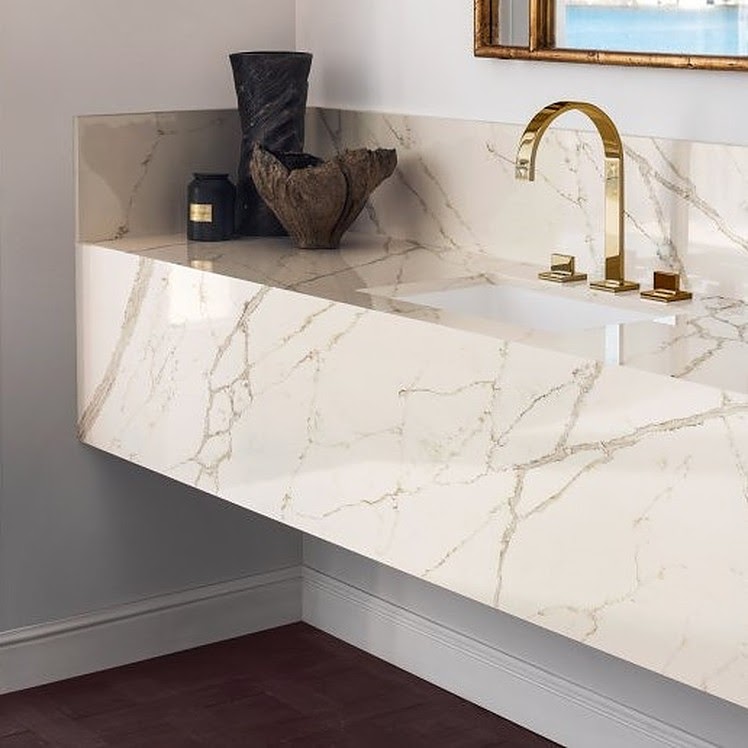 Quartz All-In: Flooring, Bath Surrounds, and Walls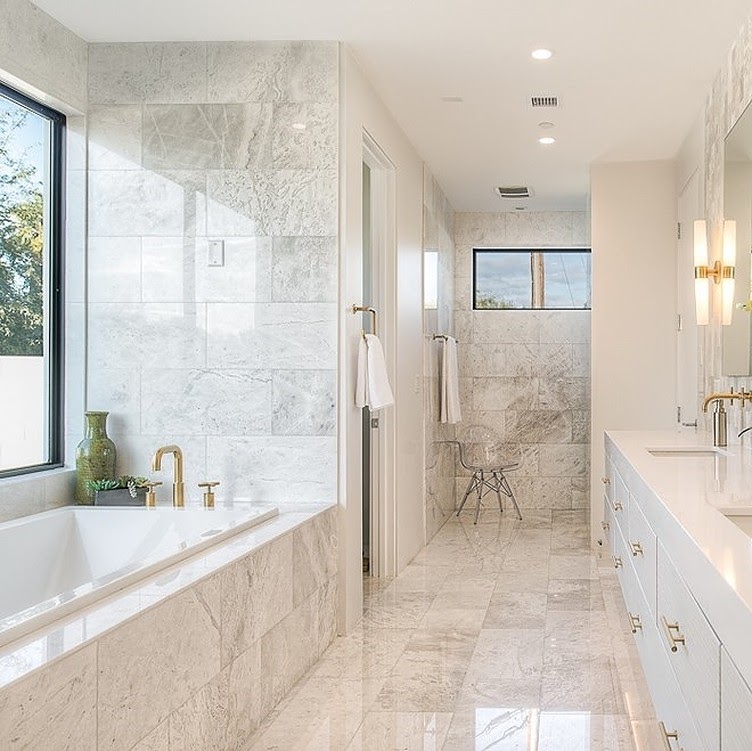 Contact us today to improve your brand loyalty and customer satisfaction with our quartz!