Looking for ideas on how to enhance your kitchen interior design project? Look no further: in this article, our experts will walk you through some of the trendy design ideas and show you how to implement them with one of the most popular building materials nowadays.



In our previous blog articles, we have already discussed the pros and cons of quartz for kitchen design and selected the best types of quartz for a kitchen project to make it easier for you to decide whether this gorgeous stone fits your project's unique criteria and inspire you! Check it out if you haven't done so already, and in the meantime, we will dive into some of the best quartz uses in kitchen interior design.




Quartz Countertop Kitchen Islands

Kitchen islands have become one of the most popular kitchen attributes in the last decade. To no one's surprise, as they are stylish, gorgeous, practical, and can act as a great space divider. This beautiful quartz kitchen island is a perfect example of such use, while being very functional, it also adds some unique elegance to a minimalistic design.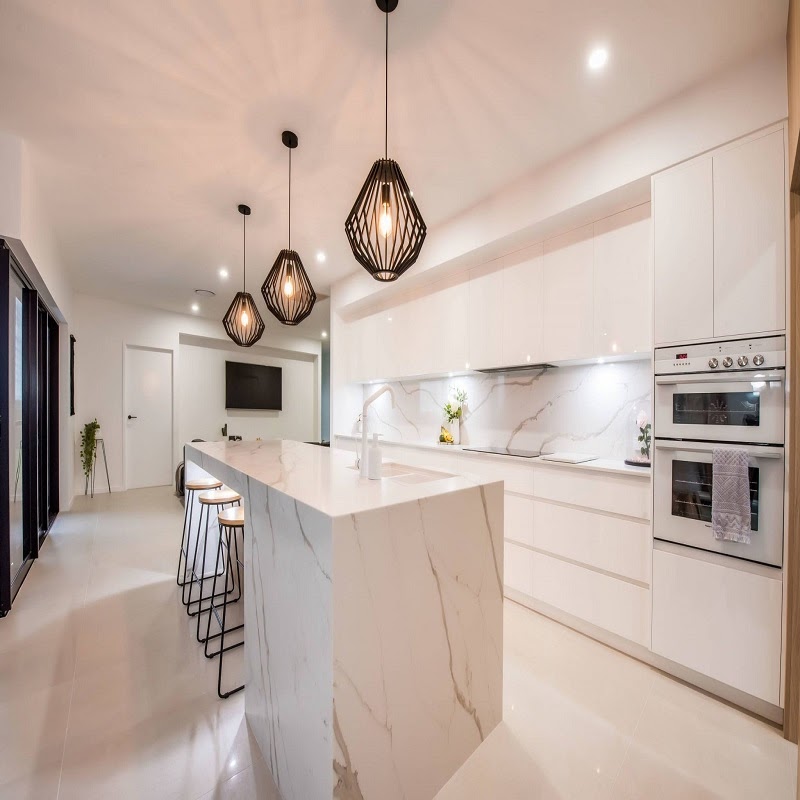 Quartz Kitchen Backsplashes

Speaking of combining the looks with efficiency, a quartz backsplash adds a unique accent to the kitchen design and the best part is, it will serve you for long decades with minimum maintenance required.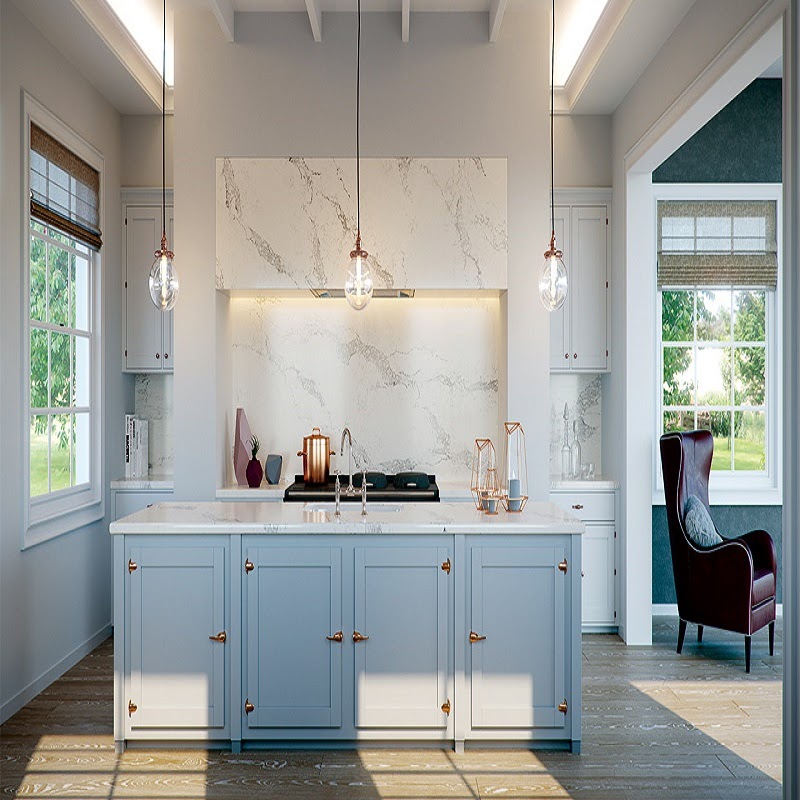 Quartz Kitchen Tops

The first thing that comes up when you type "quartz kitchen" in google is quartz kitchen countertops — one of the most popular uses of this material for a reason. The impressive durability of quartz along with the possibility to choose practically any design you would like, make it the perfect material for kitchen counters.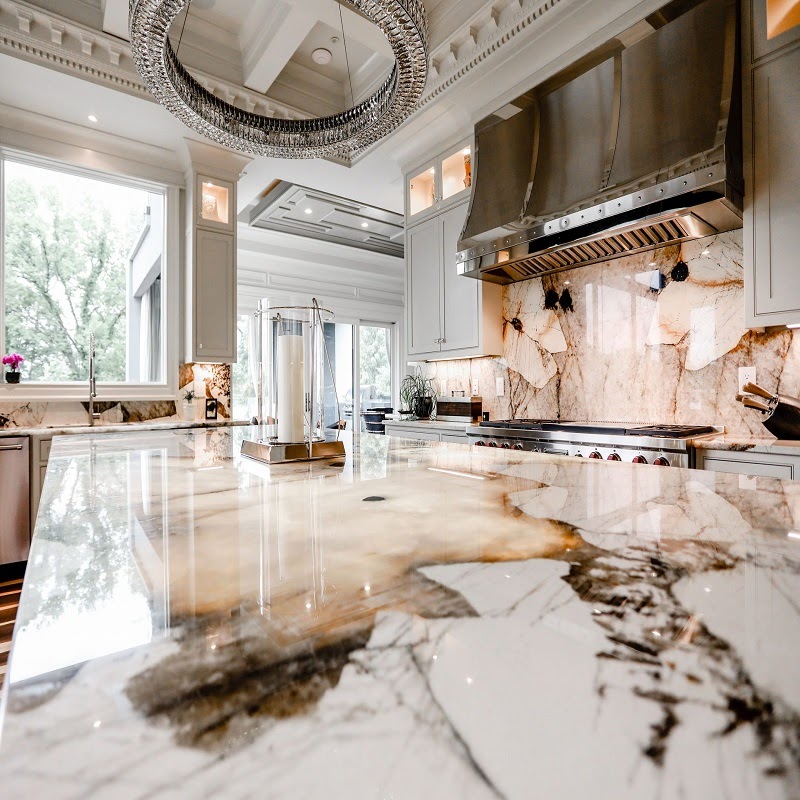 Are you ready to make your kitchen design project even more successful with our marble? Contact us today for more details and orders!