There are countless possibilities when it comes to bathroom design in both commercial and residential projects. But how to pick the materials, design style, and other details that would work best for your clients when the market is flooded with options? For one, quartz is a universal choice for interior design due to its versatility and amazing qualities. Bathroom designs are not exempt. Today, Xiamen Aofei experts will walk you through some of the best fresh bathroom design ideas with quartz shower walls, bathroom countertops, and more!
Glass and the Classics
The combination of glass, Calacatta gold quartz, and classy black&white details creates a perfectly fresh and elegant ambiance in this bathroom design.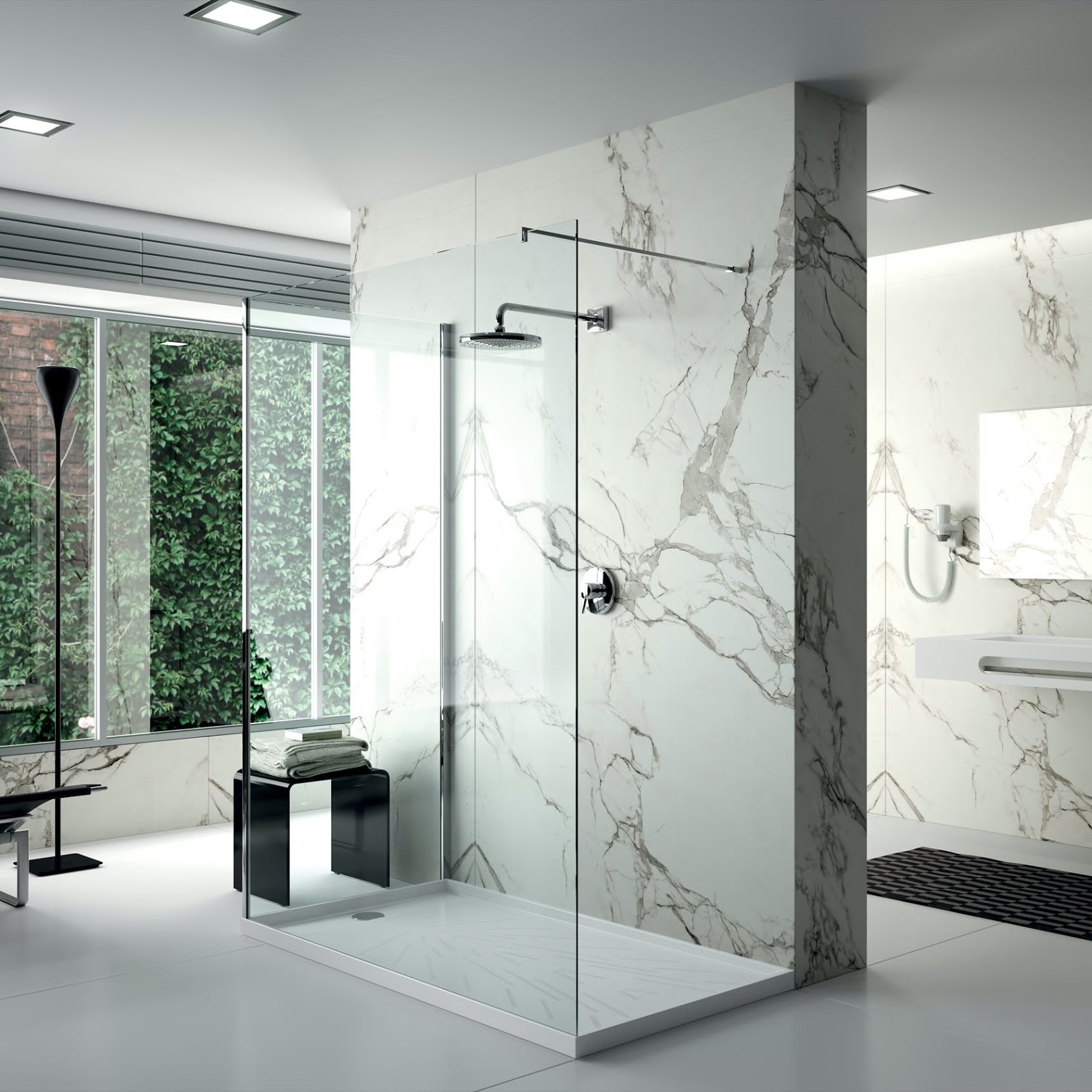 One of the main advantages of quartz in bathrooms is its low porosity that prevents the surface from stains, water, beauty, and hygiene products damage.
Add More Details!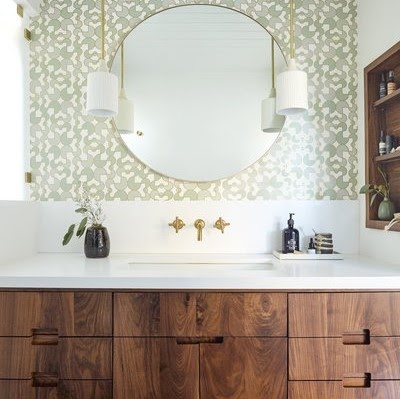 In this bathroom design idea, the details like the moon-wall, cute plants, and golden patterns and sink knobs work amazingly well with the pure white quartz countertop, wooden shelves, and the drawer. All these things together make the bathroom look extremely stylish and peaceful. And, as one of the hardest building materials put there, your quartz bathroom countertop will last for decades.
Experiment with Colors!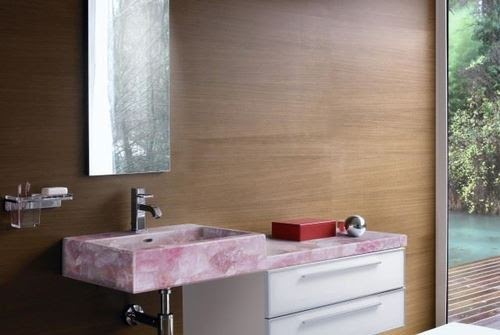 One of the best things about quartz is that you can find it in practically any color you want and still get its great characteristics. This gorgeous pink quartz bathroom countertop won't leave anyone indifferent. Combine it with calmer surfaces such as wood or glass to avoid overwhelming the design.
Are you ready to bring your bathroom design project to a new level with our quartz? Contact us today for details and orders!