Quartz is indeed a stone for home. While it is a great choice for both residential and commercial projects, the best uses of quartz stone definitely go beyond the well-known quartz countertops. In the previous Aofei Quartz blog article, our experts have broken down the main pros and cons of using quartz for a living room. To follow up on the topic even further, and provide some inspiration both for our industry colleagues and motivated homeowners, we have created this selection that answers the question of how to best use quartz in living room designs. Are you ready to find out? Keep on reading.
Quartz Fireplace Surrounds
It is difficult to find people who do not like fireplaces, especially the stylish ones you can fit in your own living room! Well, we, indeed, love them, as they represent the feeling of family holidays, coziness, and comfort. A quartz fireplace surround can help you enhance not only the warm ambiance of the place but also the elegance and the stylishness. It is also an amazing way for business and luxury hotels to help their customers feel more comfortable, welcomed, and loyal.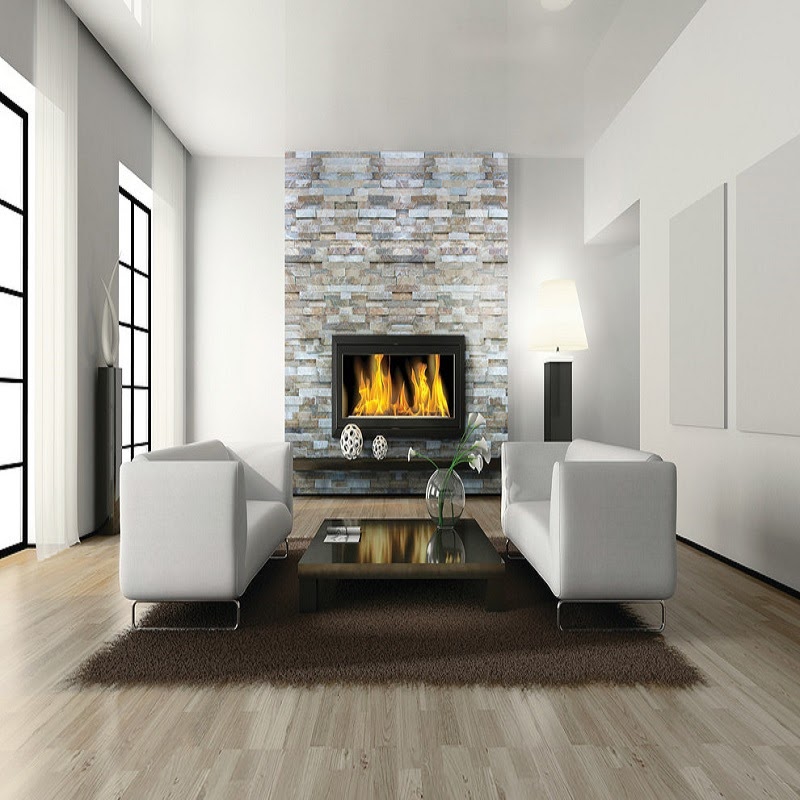 Quartz Stone TV Walls

The next use is for the universal symbol of the living rooms — TV. The gorgeous quartz stone can help you incorporate your sleek TV into practically any design style.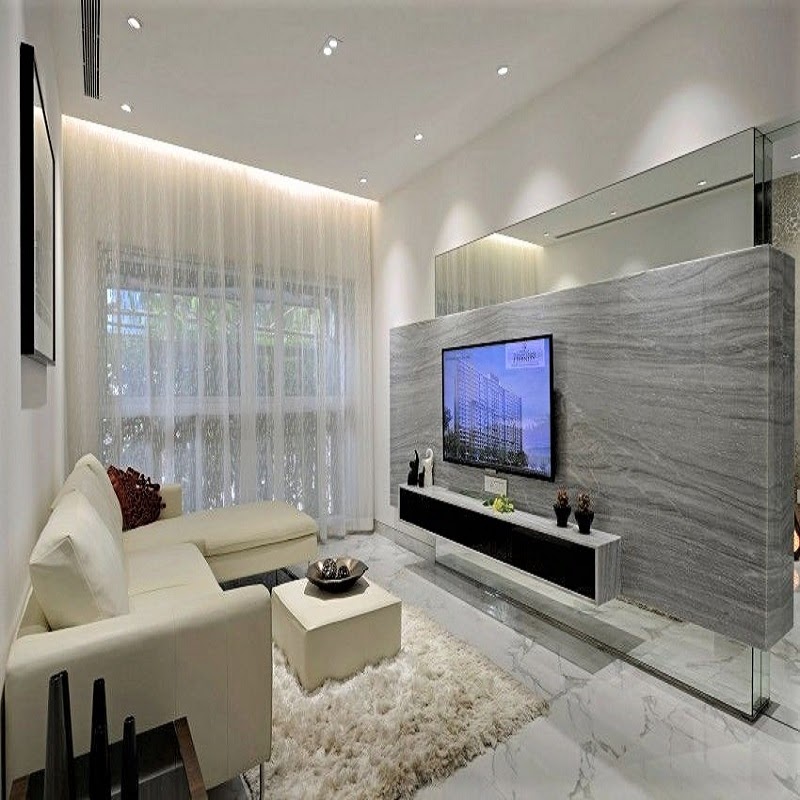 2 in 1: Quartz Stone TV Wall & Fireplace Surround

Why choose between the practical and stylish TV wall and the cozy fireplace? The new quartz stone walls are a great solution to having both.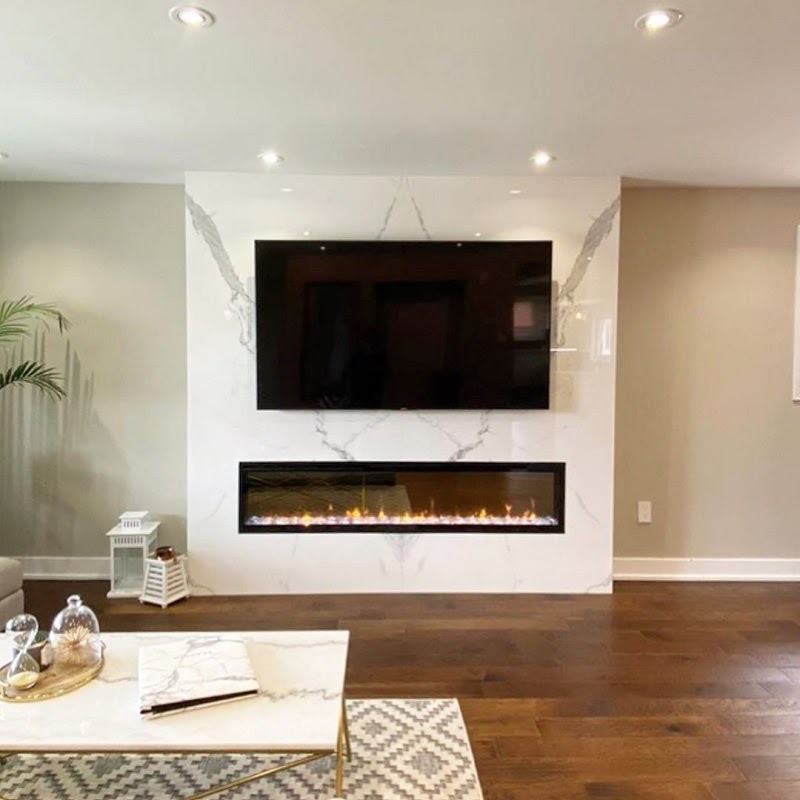 Did you enjoy this living room design with quartz stone selection? If so, make sure to check out our blog for part 2 in a few days! And for those who do not want to wait, jump on a call with us today to ask all the questions you have and make an order of quartz stone that would make your project even better.