The traditional design is sometimes referred to as the classics design. Especially when it comes to China, where people even now love to use historical European-style buildings exteriors, mini-castles, and sometimes even palace-like interiors in residential houses. Although, with sustainability, decluttering, and consumption reduction trends, people all over the world are leading towards modern, Scandinavian minimalistic interiors and exteriors. That's why today our professionals have prepared this article on modernizing a traditional interior design with a sustainable building material — quartz stone! Want to find out how to stay on trend and contribute to helping our planet? Keep on reading.
Everything is About The Balance
Just like with work-life balance, you do not want to overwhelm your interior by adding too many accents of any style. The same stands when modernizing your traditional design: do not toss everything that reminds you of the past design, leave a few accents here and there to keep your interior fresh and unique.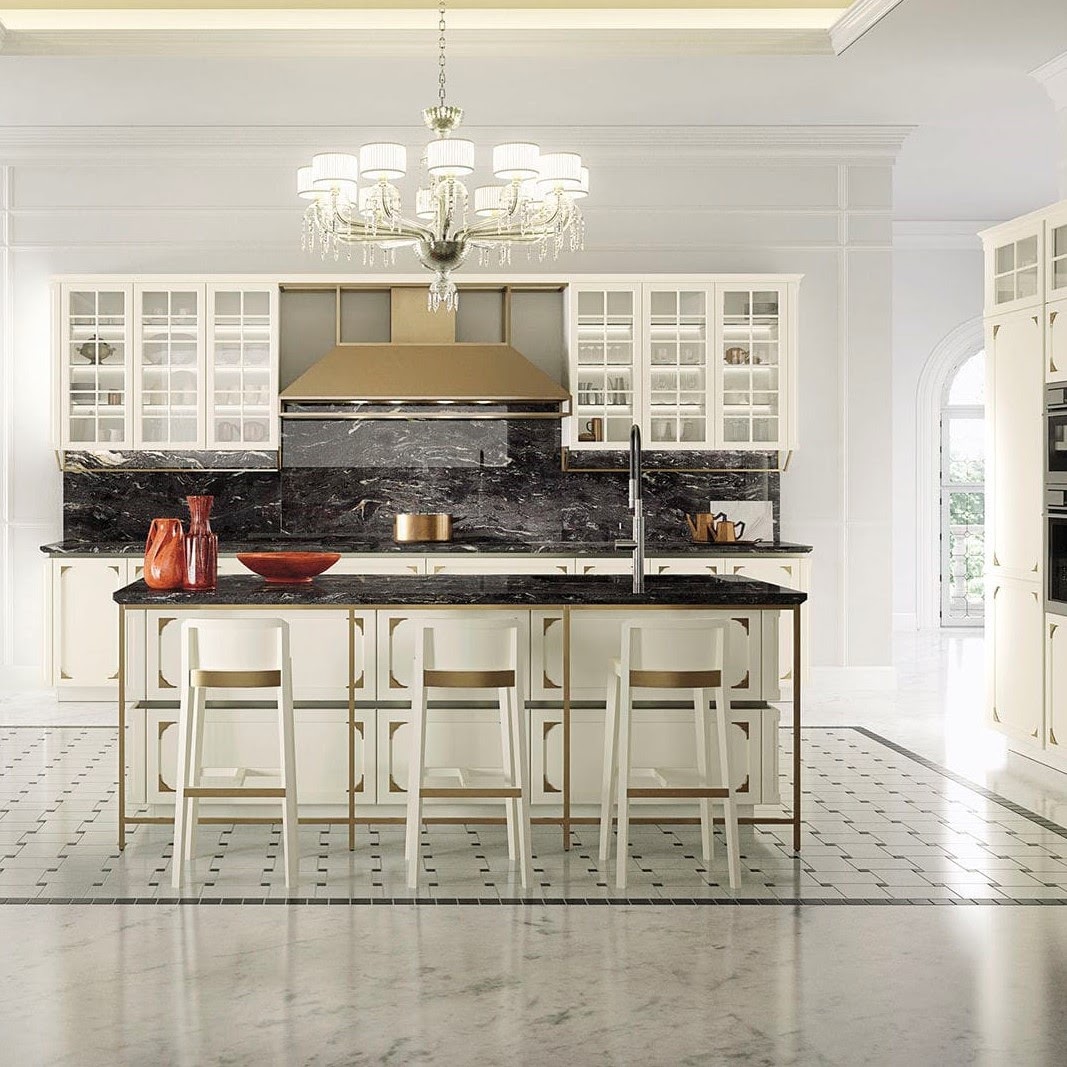 This beautiful kitchen is a great example of such a combination. Contemporary black quartz backsplash and countertops work amazingly well with a transitional chandelier and open white cabinets.
The 3 M: Monotonous, Metal, Modern
When going for a modern minimalistic design, avoid using too many different patterns and colors. The safest choice is to go with calm, monotonous colors, or the classics — black, white & gray and add a few contrasts like metal, glass, or wood.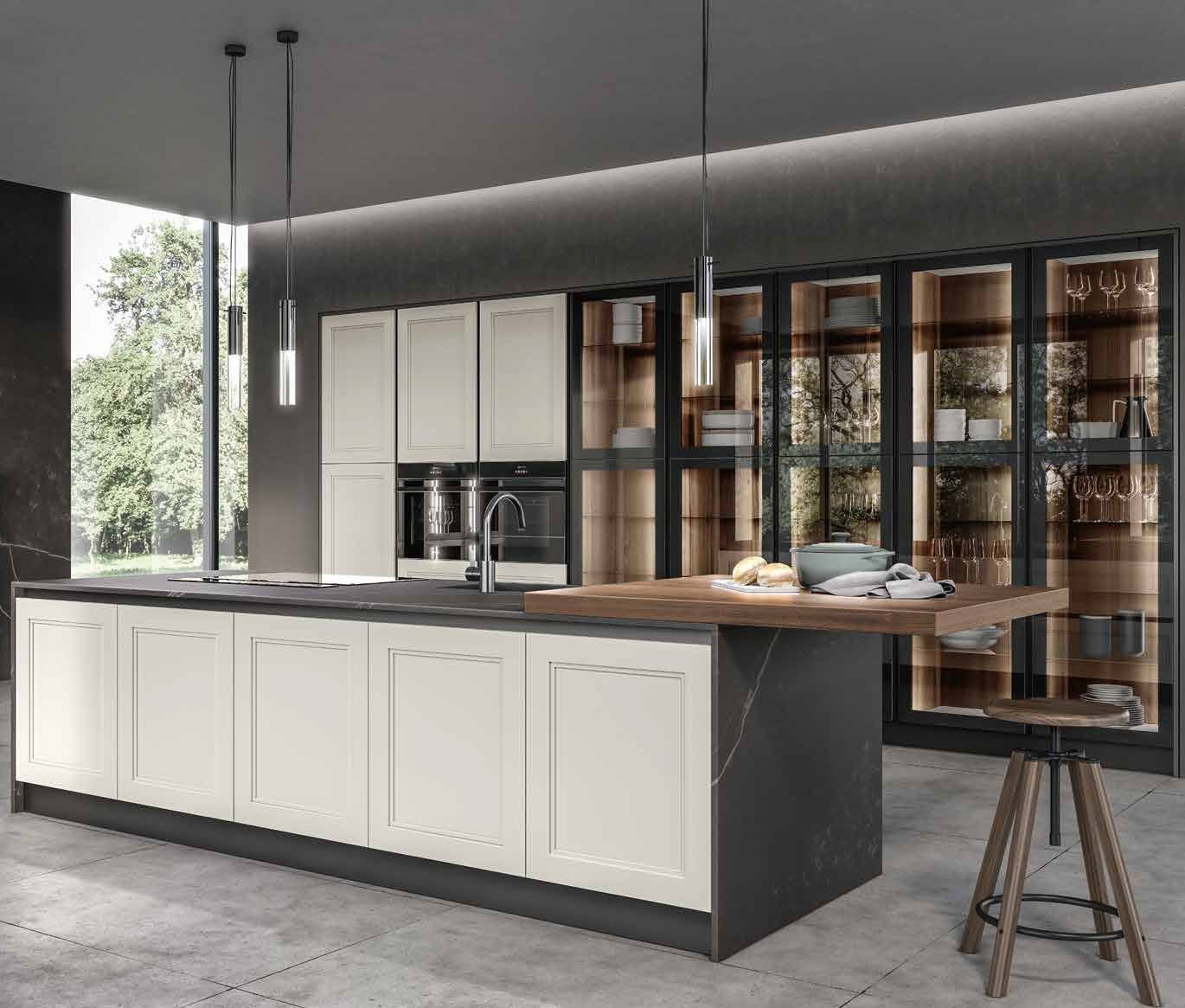 The interior design above shows how the combination of the sustainable building material — in quartz flooring and kitchen island, metal lamps, glass cabinets, and wooden accents creates an elegant minimalistic ambiance of the kitchen.

Ready to modernize your project with our quartz? Or, perhaps, you would like to choose a stone that better suits your unique needs? Contact us today to get all the answers!