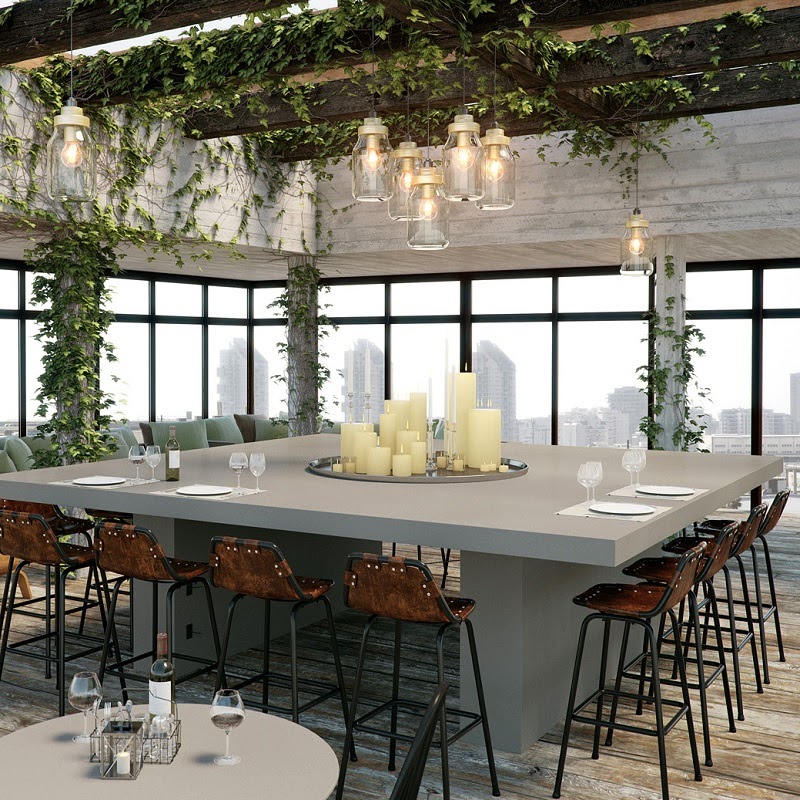 The atmosphere in a restaurant is sometimes arguably more important than the food. The right design, music, and place will help you make your customers more loyal and recommend you to others. But which parts of the design are the most important? Definitely alignment with the customers' preferences, the patterns and materials used, and in particular, the countertops they see right in front of them. Our experts have discussed this topic more in-depth in the previous Aofei Quartz blog article about the Best Countertops For Restaurants Design. They also shared their countertop secret weapon - quartz stone. The durable, versatile, gorgeous, and easy-to-deal-with stone, that has been one of the absolute favorites for various countertop solutions for years. This sounds perfect, but are there things to watch out for when choosing quartz countertops for restaurants? We have the answer! Interested to find out the main pros and cons of this solution? Keep on scrolling!




The Pros:
As we already mentioned, customer satisfaction is key. You can pick practically any color you want for your quartz stone countertop and match what your customers want exactly!

For restaurants, easy maintenance is critical. Among high-quality materials, there is no match in this for quartz stone.

Stains and scratch-free experience are guaranteed with quartz countertops. Paired with incredible durability, these factors practically eliminate the need to replace the countertops for decades.
The Cons:
If your restaurant is among some of the most high-end & luxurious places, you may want to use the most high-end materials to match the status. While quartz is an amazing and respectable material, it is no match for marble when it comes to portraying luxury.



Are you ready to enhance your restaurant and make your customers even happier with quartz countertops? Contact us now for orders, help, and other questions!