Countertops are one of the most common applications of natural and engineered stone for interior design. And unlike some other pieces of furniture, they are usually there to stay for a long time. That's why it is quite a big responsibility for homeowners and industry professionals to choose one.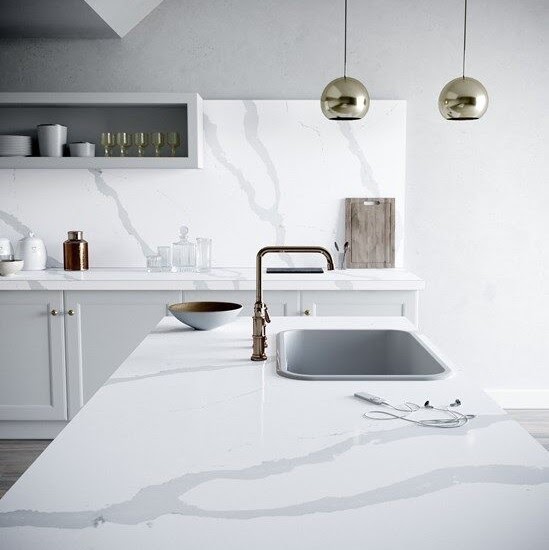 But besides the pressure of making an important decision, there is also a problem with a type of choice overload. What color will work best for the current design and can be versatile enough to fit possible renovations? How durable do you want it to be? What water absorption levels are you looking for? These and even more criteria come down to one crucial choice — the material. And while the tons of options on the market allow you to compare the specifics of each one, it is also quite difficult to analyze and take all of them into account.
That's what we are here for — to help you decide whether to go for luxurious marble counters, traditional granite worktops, popular and reliable quartz countertops, or something else completely.
The customers' satisfaction is of paramount concern to us and we do everything to make sure that the products you choose will be the truly best fit for your unique projects. So, in order to make your initial selection even easier, our experts have prepared an article that breaks down the pros and cons of quartz countertops!
Quartz Countertops Pros and Cons
The Pros:
1
1
Stain
-resistance: food and liquid spills are no longer a tragedy! The low porosity of quartz protects it from most stains
1
1
Amazing durability: quartz countertops can last you long decades and still look spic and span
1
1
Scratch-free: quartz countertops are highly resistant to scratches
1
1
Suits any needs: quartz has a huge range of colors, patterns, and finishes perfect for both commercial and residential applications
1
1
Low maintenance: with quartz, you get all the amazing qualities and do not need to invest lots of time in cleaning
The cons:
1
1
While for some a large selection of colors and patterns is an obvious advantage, it can also be time-consuming to choose and decide what's best
1
1
Be careful with heat: it can easily damage your quartz countertop
Hopefully, after this article, you are completely clear on the pros and cons of quartz countertops. Are ready to enhance your project with our quartz or have more questions — contact us now for further details!