Skilled architects and designers know how crucial the flooring of interior design can be. Choose the right design and material — and you will reap the fruits of it for long decades. Pick the wrong one — and you will suffer a setback in the whole project. There are plenty of options on the market, but the question "which one is the best one for me and my particular project" arises again and again every. It is, of course, wise to analyze all the choices available, but it is also crucial to trust the experienced in the industry, and often picking a universal option pays off with quick and amazing results. As far as we and our good colleagues are concerned — one such material is quartz.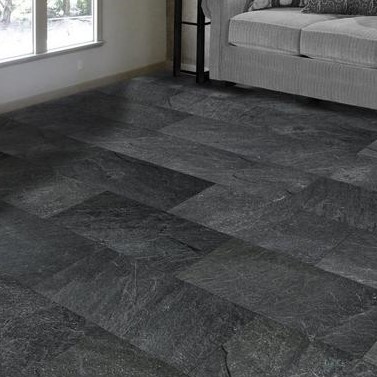 Quartz flooring tile is exceptionally durable, and the selection of designs is wider than in other alternatives. Wondering whether quartz is really the best option for you? Keep on reading to find out the quartz flooring pros and cons.
Quartz Flooring Pros and Cons:
The Pros:
1
1
Incredible durability: the quartz flooring can last you long decades and still look brand new
1
1
Stain-resistance: the low porosity of quartz protects it from most stains
1
1
Scratch-free: quartz flooring tile is highly resistant to scratches
1
1
Suits any needs: quartz has a huge range of colors, patterns, and finishes perfect for both commercial and residential applications
1
1
Low maintenance: with quartz, you get all the amazing qualities and do not need to invest lots of time in cleaning
The cons:
1
1
Quartz may become slippery. So try to mop up all the spills straight away
1
1
A huge range of colors can also be a con, as it may take way too long to pick the right one. Although, that's why we are always here to help.
We hope that this article cleared out all the doubts about the quartz flooring pros and cons and helped you decide whether this awesome material is the best choice for your unique project! In both cases, and for those who still have questions — contact us today! Our professionals look forward to giving you all the answers, taking orders, and helping you find the best material for your needs.