Is quartz stone better than marble for living room design? And how do they compare to granite? Want to know the answers to these questions? You came to the right place. In part 1, we already discussed the importance of choosing the right design and material for living room design and talked about the differences and similarities in quartz's, granite's, and marble's strengths and durability. Keep scrolling to find out even more!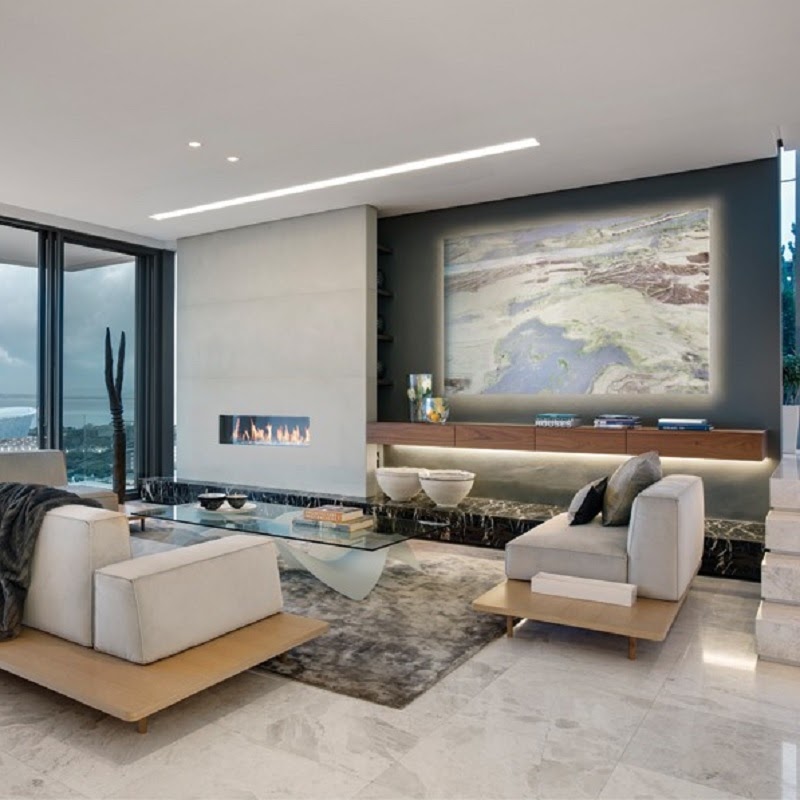 Affordability

Granite is usually a tad cheaper than marble and quartz. While granite countertop prices start at 75 USD per square foot installed, quartz and marble countertops begin at around 100 USD. The price range differs for wall slabs, flooring tiles, and types of each stone, but the general trend remains similar.

What About Stains?

Quartz stone definitely wins this battle. As an engineered stone, it has a very low porosity level and is practically stain resistant. Granite is also very dense and is pretty resistant to stains and spills. Marble has quite a different story. With its metamorphic attributes, it is a pretty porous material. The porosity of this natural stone may result in it absorbing some materials, such as foods or liquids. For instance, spilled wine may cause a permanent stain if not cleaned up well on time.

Maintenance

Quartz Stone

The favorite stone of many due to the minimal maintenance required. No special needs or products are needed to take care of quartz. Which is great news for all the living room owners who choose it.

Granite

To preserve the gorgeous looks of your granite, ensure to keep granite surfaces dirt and grime-free. A soft cloth with warm water and a few drops of an antibacterial detergent will do the job.

Marble

It takes a little more effort to maintain marble, but if you remember these 3 simple steps — your marble products will stay brand new for a long time:
Pick the right sealant for your unique needs and reseal marble once water no longer beads.

On tables, use cutting boards and coasters and wipe up spills immediately.

Stubborn stains may be removed by a poultice paste.



So, what is the bottom line? All three types of stone will help you create a magical atmosphere for your living room and will serve you for years due to their high durability. Granite is usually a bit cheaper, and marble requires more maintenance. Want to know which one will work best for your unique project? Contact us today so we can help!