Undoubtedly, whether it is a house, residential apartment, or a hotel living room — the space plays a significant role in the overall interior experience. And while having a small living room is often the best and the most efficient choice for the owners, it is often a challenge for those who are involved in the design process. The decorations, color palette, building materials, and many more factors have to be taken into the account to ensure the best outcome. The right elements will make the place look more spacious, yet cozy and pleasant, and if you make a mistake — the looks may be disastrous, not to mention the customer (un)satisfaction.



So, is there a secret to making an interior design project for a small living room design successful? Surely, it depends on each case, but there are some more universal ideas. Let us walk you through this with some of the great living room design ideas with quartz.




First things first, why use quartz stone? To mention a few factors, it is perfect for indoor applications: durability, range of colors, perfect added value, and even more! Check out our recent article to find out more about the pros and cons of quartz for living rooms in particular.

Now, to the point! We decided to share with you in this series of articles. In part one, we have already covered two great ideas, and here, we will go on with even more. Are you ready to find out even more of the great ideas and tricks when it comes to the small living room design and see how quartz can help us with them? Then, keep on scrolling.




Save Space by Putting The TV On The Luxury Quartz Accent Wall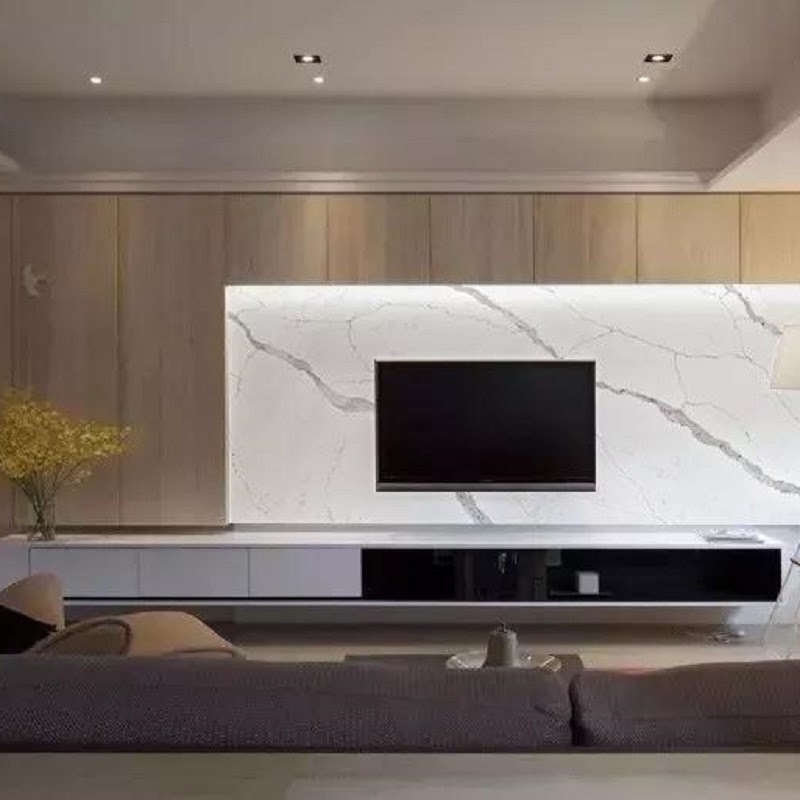 Use Vertical Decor: A Vertical Quartz Fireplace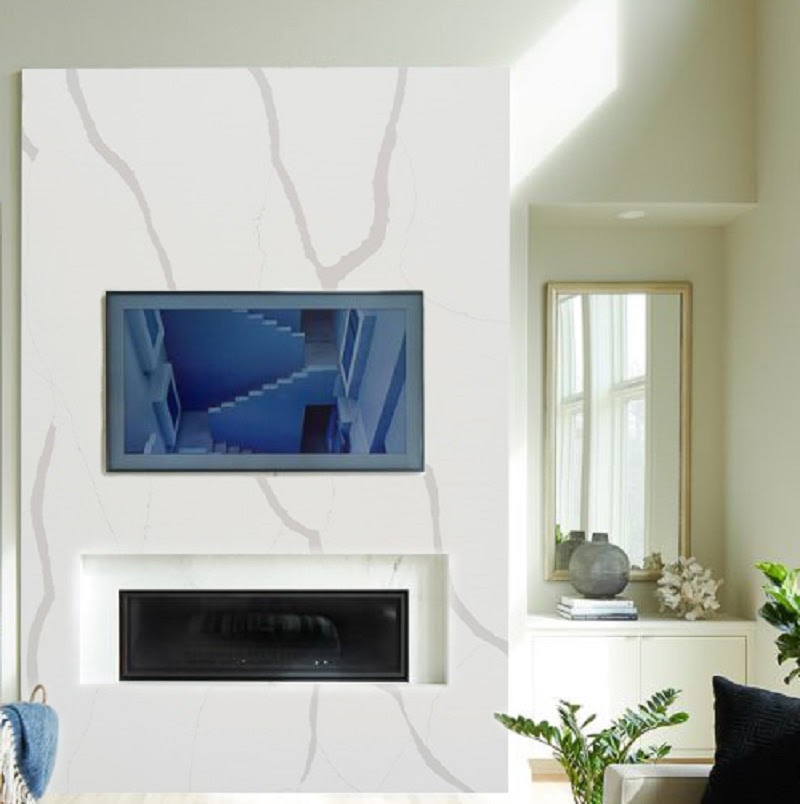 Let us know if you want to hear more tips on the topic! Are you ready to enhance your project, whether it is a small living room or something else — reach out today for help, questions, and orders!