Quartz vs marble: a question many ask themselves and google nowadays. Both marble and quartz are amazing natural stone building materials, chosen by thousands of interior designers and architects every year. While marble is a beloved classic, a luxury, rich, and expensive material, quartz is an up-and-coming building material with an array of options and much higher availability, which also usually means a lower price tag. Both have their pros and cons, but one big advantage of quartz stone is its looks. Quartz can have almost any color or pattern you want, even a marble looking one. So, which quartz looks like marble and why would you choose it? To find answers to these questions, keep reading this article.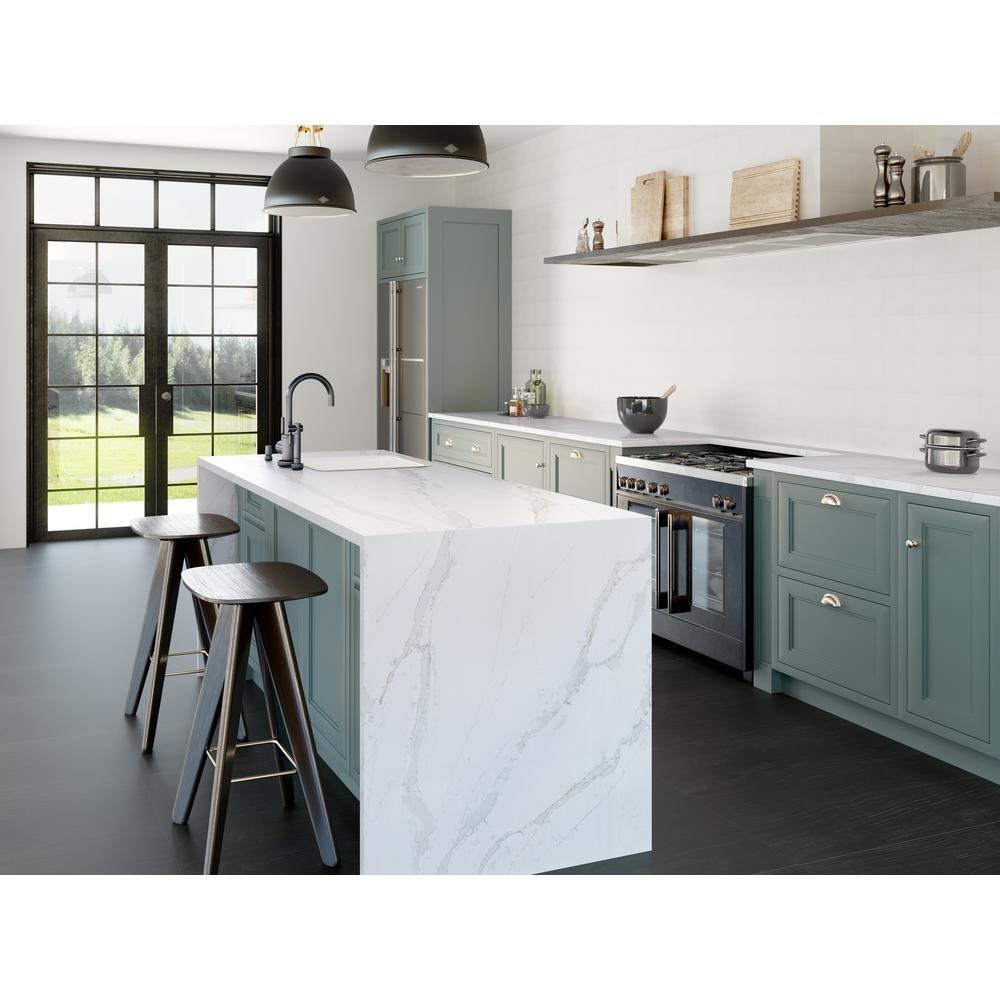 First, let's look at the reasons to choose quartz that looks like marble over marble itself.
Quartz vs Marble: Cost
First of all, quartz is on average cheaper than marble, so it is perfect for those who want their project to portray luxury, but do not want to break the bank.
Quartz vs Marble: Sustainability
While both types of natural stone are considered sustainable building materials, there are several reasons for quartz to be slightly better than marble in this respect. For more details, check out our latest article on why quartz is a sustainable building material.
Quartz vs Marble: Maintenance
Quartz is hard to beat when it comes to low maintenance. Unlike with marble and other types of building materials, all you need to do is clean up after use with a damp cloth or use some soap! No resealing, special cleaning products, etc. needed.
So, now when we know why to choose marble-looking-quartz, let's explore the options.
What Quartz Looks Like Marble?
Here are some of the most popular options:
This white quartz stone looks almost exactly like the famous Calacatta marble!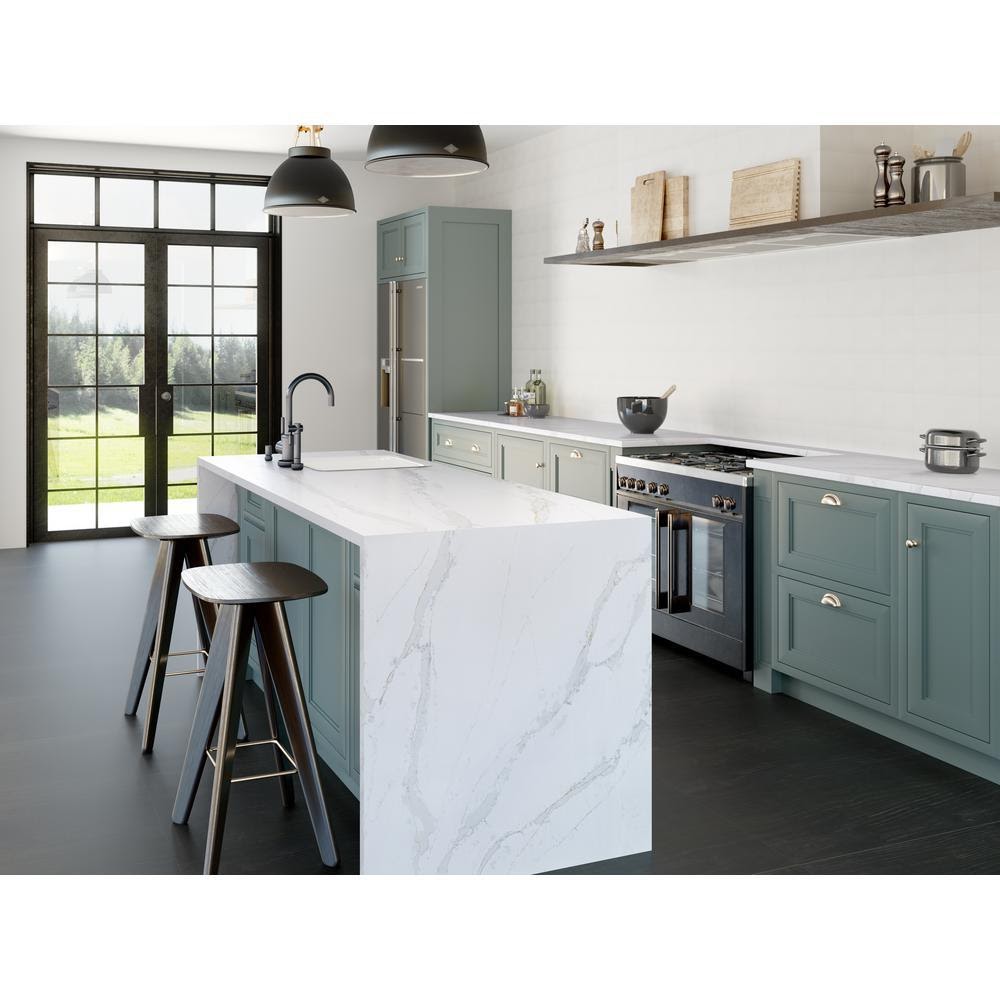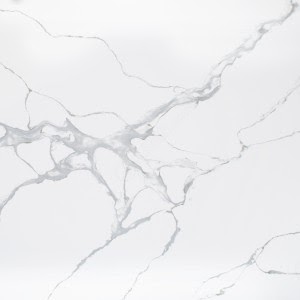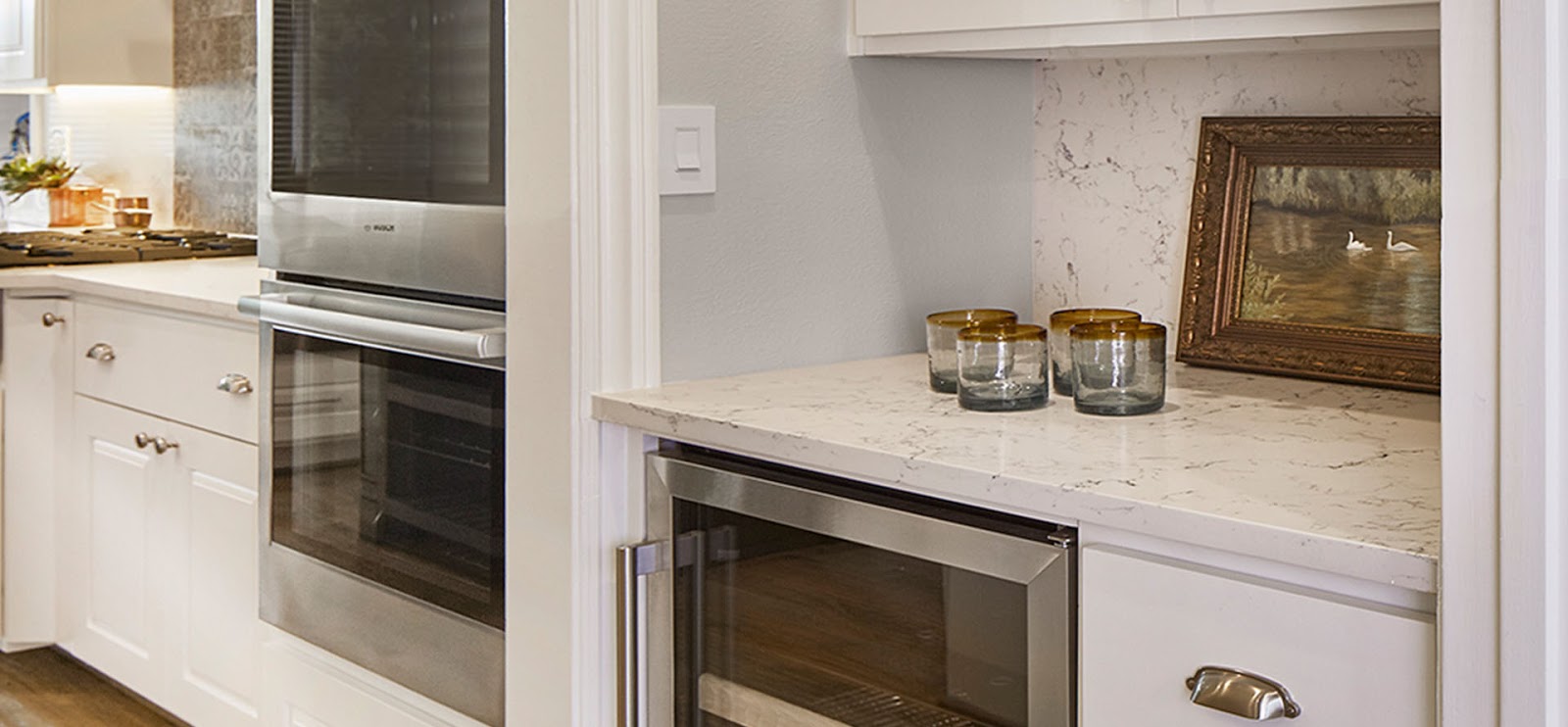 Are you ready to make your project even better with our quartz? Contact us today for orders and consultations!