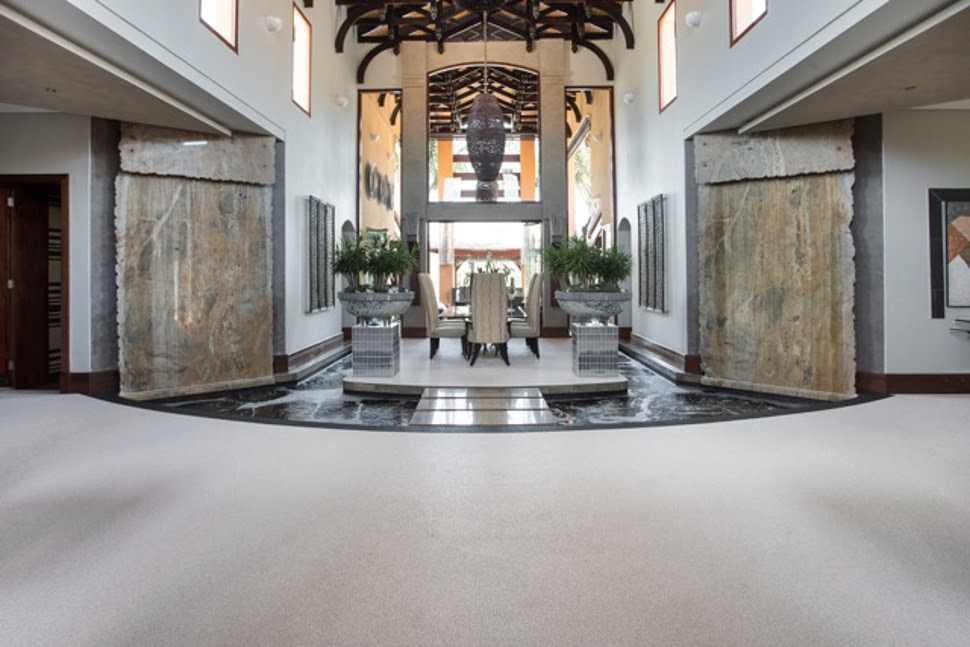 In the building materials and design industries, we hear about quartz stone a lot. This beautiful stone is on the rise and has already conquered the market of kitchen countertops. But is quartz stone good for commercial building project design? Why should you choose it over other building materials, and, most importantly, how should you use quartz to take advantage of its best qualities? Keep on reading to find answers to all these questions and more!
Is Quartz Stone Good for Commercial Projects?
Quartz is perfect for large commercial projects made in one style. Because of its wide range of styles and the availability of pieces that look exactly the same — quartz is your best shot if you are going for the same ambiance across many locations.
Why Should You Choose Quartz Over Other Building Materials?
Besides the possibility to recreate the design flawlessly with quartz, there are many other factors that attract many building and design professionals. Quartz is a highly durable, low-maintenance, and green material, that does not stain easily, and can be used both for interior and exterior design projects.
How to Best Use Quartz in Commercial Building Design?
While quartz can enhance the beauty of any project, there are a few ways in which you can make the most out of it.
Use quartz for hotel and restaurant chains, so your customers choose you and the loved familiar design wherever they are.

Quartz is perfect for high-end banks and shopping malls, the places that are built and are not so easy to renovate often. This stone can last for long decades and still look brand new.

Does your commercial building project have a large area? Quartz works best for these! You can find quartz slabs that look exactly the same and won't spoil the design with imperfections or differences in patterns.
Are you ready to make your commercial project even more successful with our quartz? Reach out today for orders and consultations!